PPC Agency
PPC Agency Powerhouse: Skyrocket your Business Success with Us!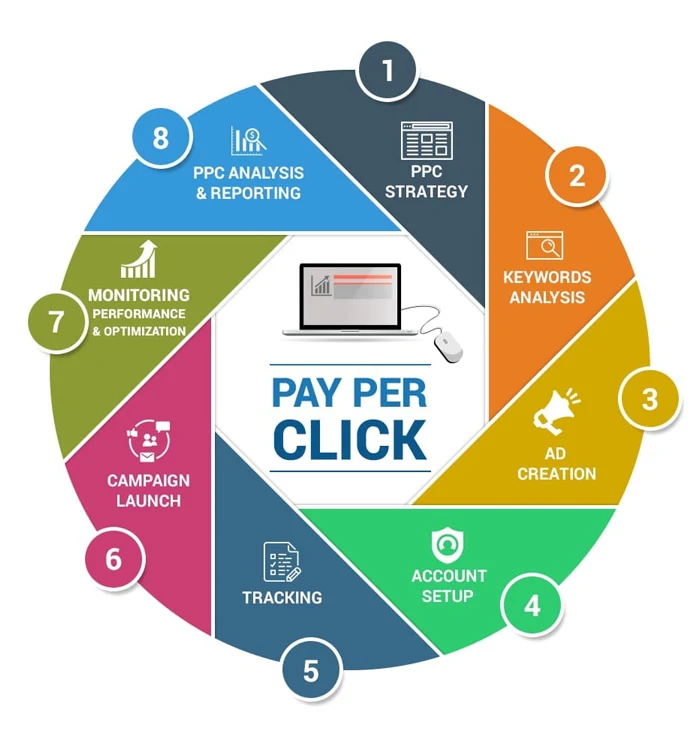 Unlock the potential of increased sales through PPC ads campaigns with our agency's expert PPC services. PPC ads have proven to be a powerful tool for boosting sales and revenue. Our well-designed campaigns are strategically crafted to target the right audience, driving qualified leads to your website.
With thorough keyword research and compelling ad copies, we ensure that your brand gains maximum visibility in search engine results. Our continuous monitoring and optimization guarantee that your budget is utilized efficiently, yielding higher conversion rates and an improved return on investment. The effectiveness of our campaigns lies in our team of skilled professionals who are adept at identifying trends and adapting strategies to keep you ahead of the competition.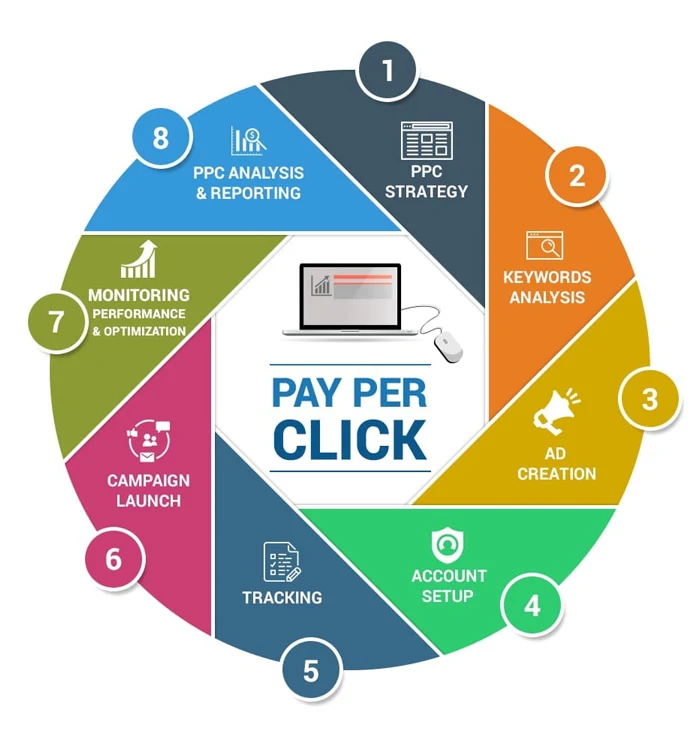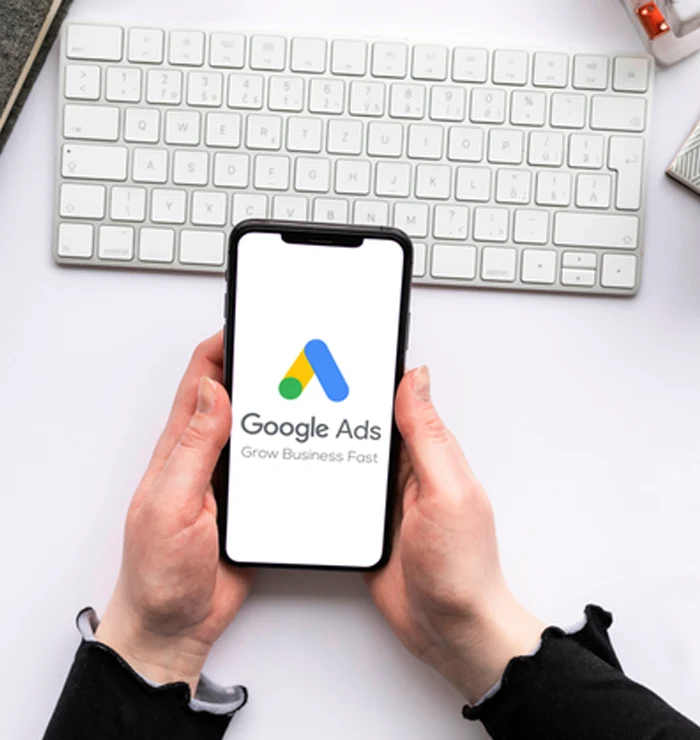 Google PPC Ads
Google PPC Ads Mastery: Propel Your Business to New Heights!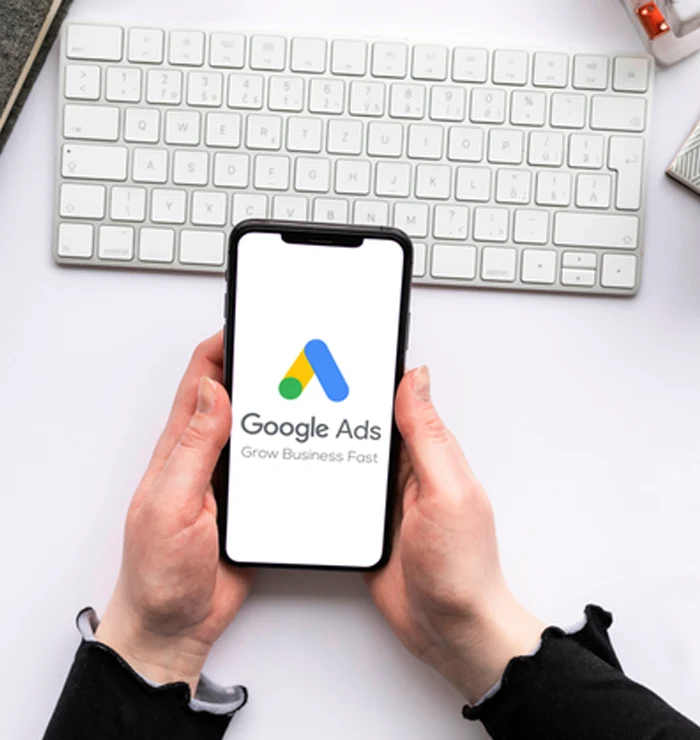 With an unrivaled passion for internet marketing and a proven track record of success, our expertise in Google PPC ads sets us apart. We boast a team of certified professionals who stay at the forefront of industry trends, ensuring our clients' campaigns are cutting-edge and highly effective.
From meticulous keyword research to crafting compelling ad copies and conducting data-driven optimizations, our approach is tailored to maximize ROI. We pride ourselves on understanding each client's unique goals and target audience, enabling us to deliver customized strategies that drive qualified traffic and boost conversions.
Trust in our expertise to harness the full potential of Google PPC ads and witness your business soar to new heights.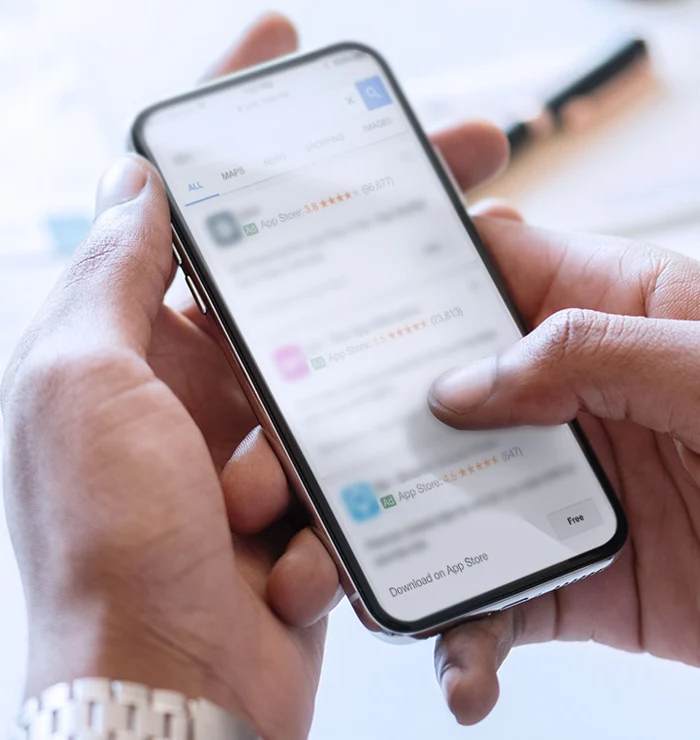 App Install Ads
Unleash App Install Ads Magic: Supercharge Your App Downloads!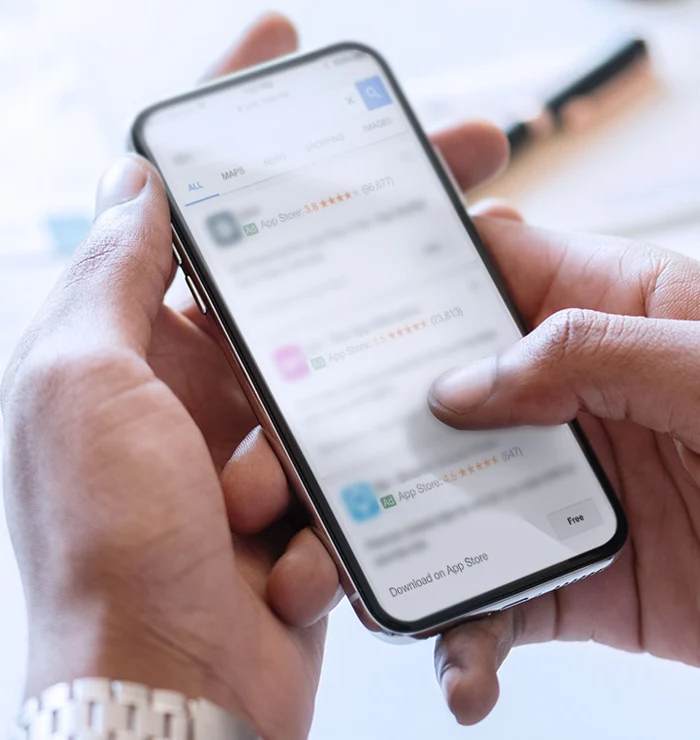 App install ads are a dynamic and effective way to boost your app's user base and drive downloads. Our app install ads services are designed to maximize visibility, engagement, and conversions.
Leveraging a mix of compelling visuals, persuasive ad copies, and precise audience targeting, we ensure your app reaches the right users at the right time. Through continuous monitoring and optimization, we fine-tune campaigns to achieve optimal results and a higher return on investment.
Whether it's on social media platforms, search engines, or mobile apps, our strategic approach ensures your app gains the attention it deserves, leading to increased installs and ultimately, a thriving user community.
eCommerce Ads
Harness the Potential of eCommerce Ads: Drive your Shop's Online Success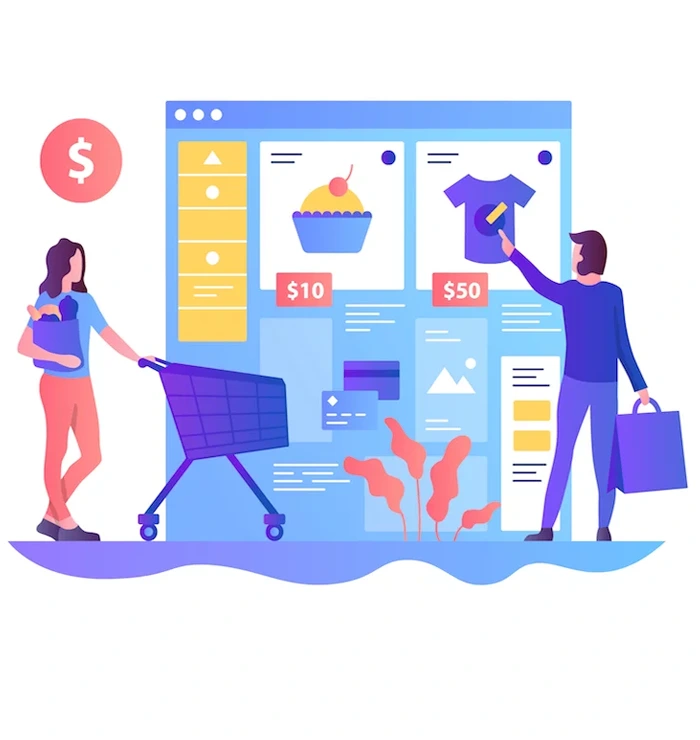 Elevate your e-commerce store's performance with our exceptional e-commerce ads services. In today's highly competitive digital landscape, online ads are a necessity for any e-commerce business aiming to thrive.
Our strategic approach ensures your store gains maximum visibility among your target audience, leading to increased website traffic and qualified leads. With data-driven campaigns, we precisely target potential customers, presenting them with irresistible offers and compelling ad copies. Our continuous monitoring and optimization guarantee that your budget is wisely invested, resulting in higher conversion rates and an impressive return on investment.
Partner with us to unleash the true potential of e-commerce ads and watch your store soar to new heights of success.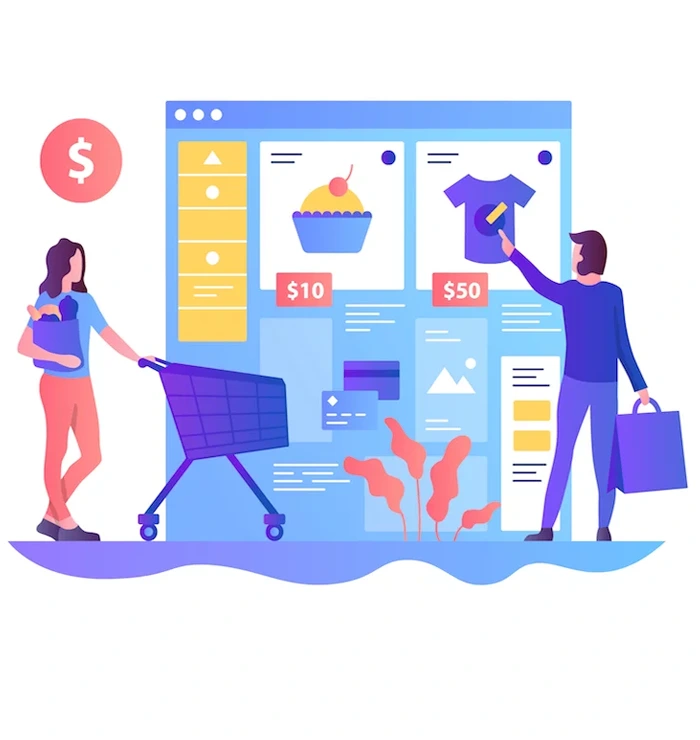 Ads Conversion Tracking
Unraveling Ads Conversion Tracking: Precision in Performance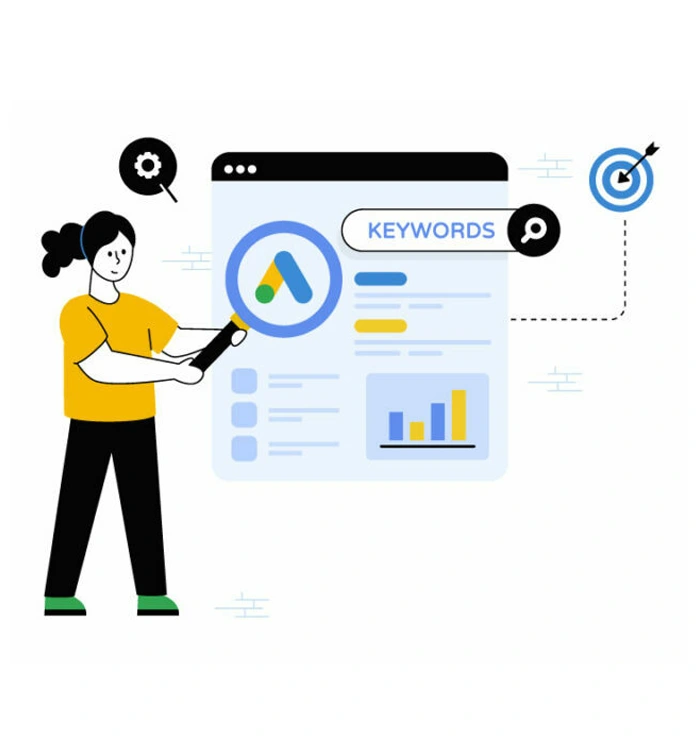 Our ads conversion tracking services provide invaluable insights to supercharge your digital marketing efforts. With a focus on precision and performance, we help you measure and analyze the impact of your ad campaigns accurately. By implementing advanced tracking tools and techniques, we trace user interactions, from clicks to conversions, across various touchpoints.
Our comprehensive reports showcase key metrics like conversion rates, cost per acquisition, and return on ad spend, empowering you to make data-driven decisions. With this knowledge, we optimize your campaigns in real-time, refining targeting, ad creatives, and bidding strategies to achieve maximum results. Gain a competitive advantage and maximize your ad investments with our ads conversion tracking services.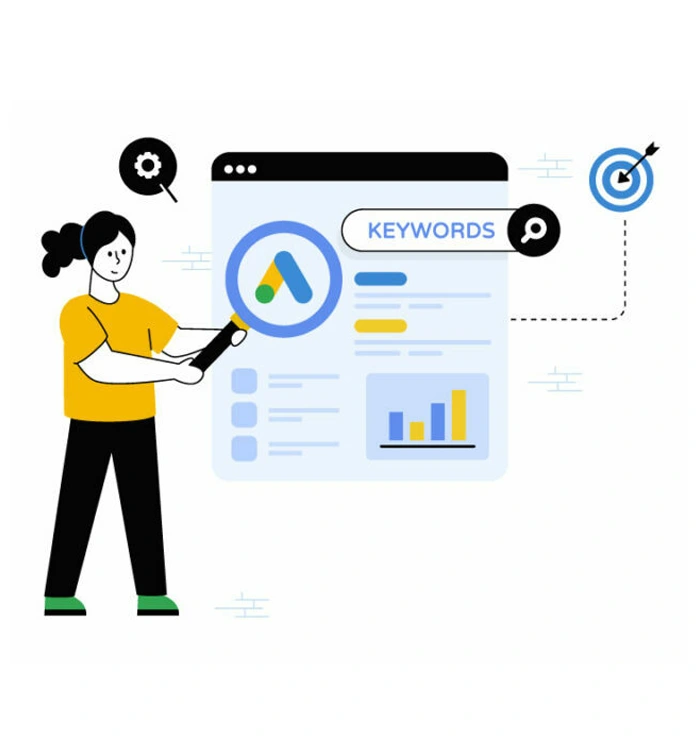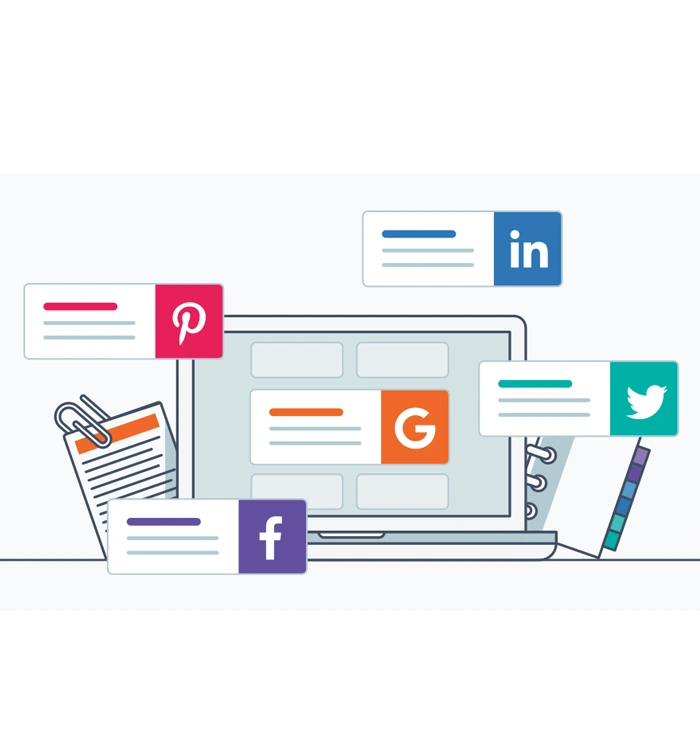 Ads Copywriting
Captivate Audiences with Ads Copywriting Services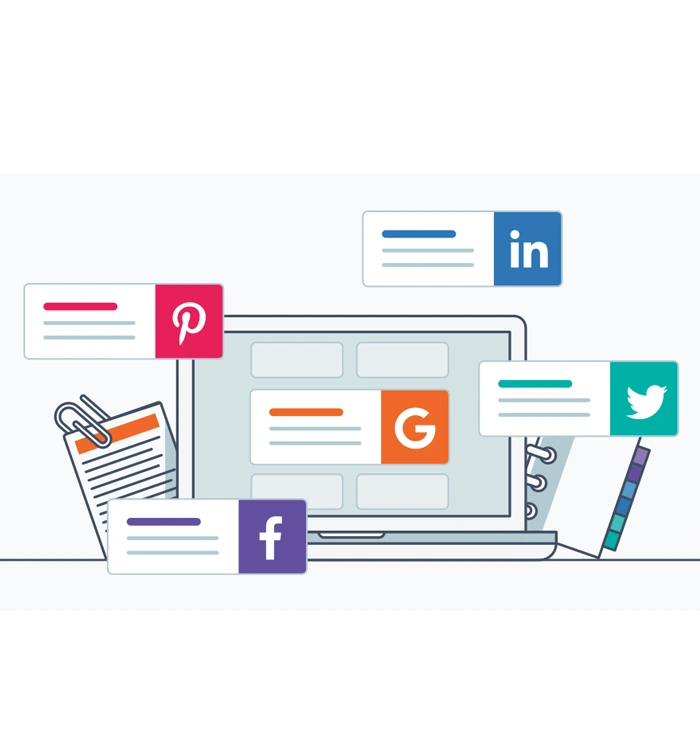 Our ads copywriting services are tailored to captivate audiences and drive impactful results for your advertising campaigns. With a team of skilled and creative copywriters, we craft compelling ad copies that resonate with your target audience and entice them to take action.
From attention-grabbing headlines to persuasive descriptions and compelling calls-to-action (CTAs), our meticulously crafted ad copies optimize click-through rates (CTR) and boost conversions. We understand the nuances of different platforms and tailor our copies accordingly, be it search engine ads, social media ads, or display ads.
Let our ads copywriting services elevate your advertising campaigns to new heights of success.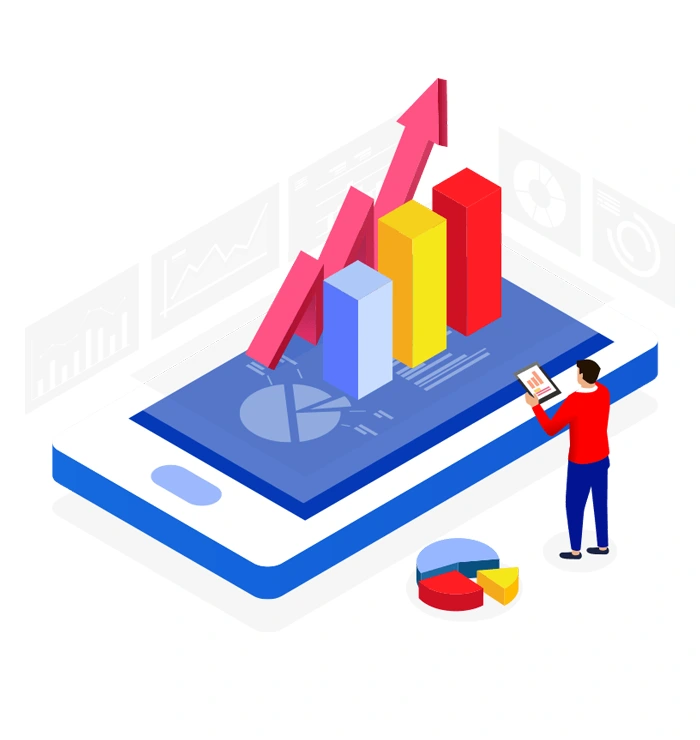 PPC Campaign Analysis
PPC Campaign Analysis: Unveiling Success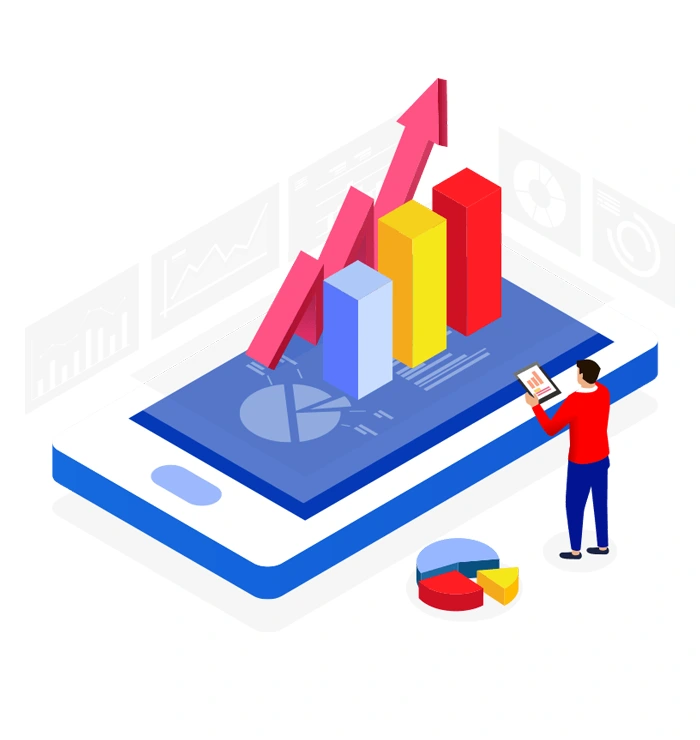 Our PPC campaigns analysis provides comprehensive insights that unlock the true potential of your advertising efforts. Using advanced analytics tools and expert data interpretation, we meticulously gather and assess campaign performance data.
Our reports offer a clear view of key metrics like click-through rates, conversion rates, and return on investment, helping you understand the effectiveness of each ad. This analysis helps identify areas for improvement and allows us to fine-tune your campaigns for optimal results.
By leveraging data-driven decisions, we enhance your ad targeting, ad copy, and bidding strategies. The advantage lies in maximizing your budget's efficiency, reaching the right audience, and driving higher conversions, leading to increased revenue and a competitive edge in the digital landscape.
Optimize Ad Campaign
Optimize Ad Campaign: Unlock Peak Performance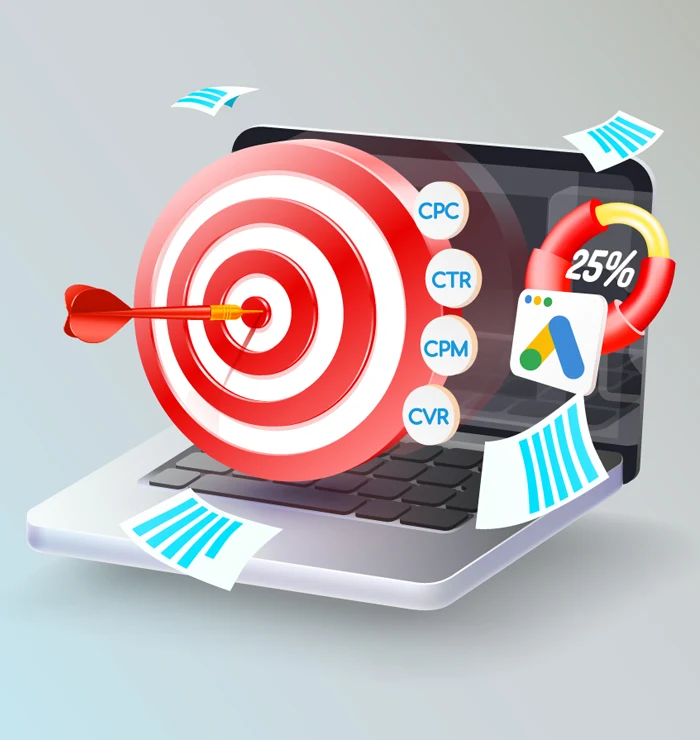 Our optimize ad campaign services are dedicated to maximizing the success of your advertising efforts. Through meticulous analysis and data-driven strategies, we continuously enhance the performance of your ad campaigns.
We fine-tune ad targeting to reach the most relevant audience, optimize ad copies to capture attention and drive engagement, and adjust bidding strategies to maximize your return on investment (ROI). With our expert optimization, you can achieve higher click-through rates (CTR), increased conversions, and ultimately, a boost in revenue.
In today's competitive digital landscape, optimization is a necessity to stay ahead and make the most of your advertising budget. Let our optimize ad campaign services propel your business to new heights of success and outperform your competition.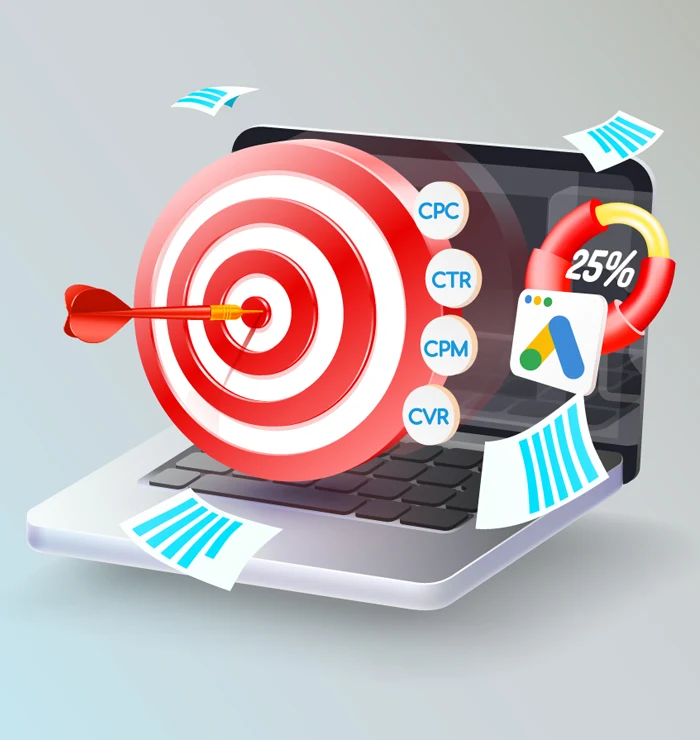 Ready to start something great?
Bring your ideas to life with the right technology and tool
We believe code should be beautiful, functional, fast, and above all – support your business.